Communicating Corporate Messages Through Magic™
Your message is the star of the show. Whether your goal is to generate more sales leads or gain corporate exposure, Corporate Magician Brent Loewenstein can take your exhibit to the next level…and even the next level after that! Brent will entertain the attendees with world-class performances, educate potential buyers about your company, and empower then to take action (ask questions, register for additional information, and set appointments). He will turn would-be passersby into potential customers. It takes more than a few models or a video wall to convince increasingly jaded and targeted attendees to stop, look, listen, visit, remember- let alone take notice of your exhibit. It takes Brent's one-of-a-kind magic performances to 'floor' your trade show competitors.
Brent combines his sophisticated style and advanced abilities to design a unique presentation making your corporate message the star of the show. This creativity makes Brent's presentations a sure success at exhibits of virtually any type. Most of Brent's performances are encore engagements, as his clients call on him repeatedly as their choice exhibit attraction. Brent's exhibit presentations are a strategic and balanced blend of product or service marketing, education, and entertainment.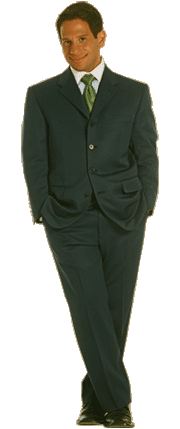 Entertainment
The difference between merely occupying your audience's time and truly 'blowing them away' is master magician Brent Loewenstein. Whether it's close-up, sleight-of-hand magic or larger-scale, David Copperfield-style stage illusion productions, Brent will perform some of the most amazing magical effects you have ever seen. Within seconds, he will command the attention of your audience in ways you never thought possible. Most importantly, he will turn passersby into your potential customers, which translates into profits for your company.
Education
Brent's magic will capture your audience's attention and thereby become the medium to communicate your message. Brent will educate your audience about your company by incorporating logos, services, products, and key messages into his show. Sometimes he will communicate your message in a direct, and even bold manner; other settings call for a softer, more subtle approach.
Brent will attract audiences to your trade show exhibit. People will stop to see this master magician perform world-class, sleight-of-hand and never realize they are actually hearing a sales pitch and learning about your company as they watch. Your audiences will become 'putty in the palms of your hands' (on the carpets of your exhibit).
Marketing
At the conclusion of each exhibit presentation, Brent invites attendees to ask questions, register for more information, and set appointments. Additionally, Brent can teach simple magic trick giveaways customized especially for your company - sometimes only to those who take the step of registering for additional sales information. These special giveaways can include your company name, logo, customer service number, and a short message.
Whatever the setting, Brent will successfully entertain, educate, and market your company to your audience. You will outwit, out-smart, out-impact, out-attract, and overall out-do your competitors. This is the essence of turning competitor revenue into your own profits.
Your exhibit attraction is a key ingredient towards producing a successful trade show exhibit. Many companies can often see more customers in a two to four day show than they can in a month or sometimes even a year. But you must be prepared to take advantage of prospects as they walk by your exhibit. Remember, why will attendees stop, look, listen, remember- let alone take notice at your exhibit?