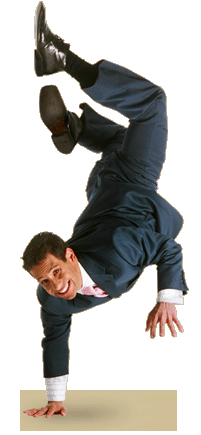 Standard Slide Presentation or Long-Remembered Show?™
Brent will use magic to break-the-ice and 'kick-off' a serious meeting. Brent will help inspire your salespeople at the end of an information-intense meeting. Your salespeople will be more receptive to business information when magic has captured their attention.
The 'Big Screen'
Brent may be called on to reveal a new product- and its key features and benefits- to salespeople. He can make your new product magically appear. Brent can also make key executives magically appear or 'competitors' magically disappear. Instead of the standard slide presentation, let Brent Loewenstein make an impression by utilizing Brent Loewenstein.